And you will know my name is the Lord when I lay my vengeance upon thee
...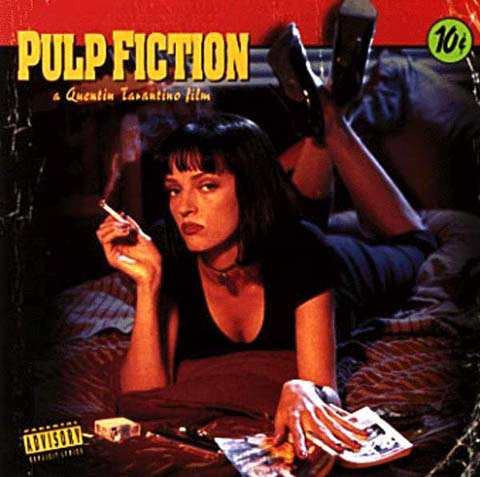 Things we have
Pulp Fiction
to thank for:
Making Mayonnaise/Aololi become very popular as a bar snack
We can use cool lines like "are we cool?" and "Zed's dead, baby; Zed's dead!"
The resurrection of John
Travolta
(because without
Swordfish
we may never have seen
Halle
's Comets)
We all understand the metric system a little better. Royale with Cheese?
The countless lives saved through giving a shot of adrenaline through someone's sternum which has been carefully defined using a magic marker to create a magic mark.
When your priest mentions Ezekiel 25:17, you know exactly what he means:
Things we have Pulp Fiction to blame thank for:
Samuel L Jackson turning up as
Mace Windu in Star Wars.